Carter Milliken Reum is an American author, entrepreneur as well as a venture capitalist who is best known for being the founder of M13 Ventures. He is well recognized to the public for dating Paris Hilton, a media personality, businesswoman, socialite, model, singer, actress, and DJ by profession. He co-founded and built VEEV Spirits with his brother, Courtney Reum. What's more, he is also a contributing writer for Huffington Post and Inc. Magazine. He was even featured in episodes of the television series "Hatched" and has appeared as a guest and a commentator on a variety of networks including CBS and Fox. As an author, he co-wrote the book entitled "Shortcut Your Startup: Ten Ways to Speed Up Entrepreneurial Success" with his brother in the year 2018. His name was also mentioned in a book written by Richard Branson. 
Famous For
Being an author, entrepreneur, and venture capitalist.
For being the founder of M13 Ventures, an angel investment firm, and dating Paris Hilton. 
Where is Carter Milliken Reum from?
On 5th February 1981, Carter Milliken Reum was born in Wayne, Illinois, the USA. He experienced his childhood in his hometown in the suburb of Chicago. He holds an American nationality and he belongs to American-White ethnicity. His race is White. As of 2020, he celebrated his 39th birthday and he will be celebrating his 40th birthday as of 2021. About his family members, he was born to his father, Robert Reum, who was chairman, president, and chief executive officer of Chicago-based Amsted Industries ranked one of America's largest private companies ranked by Forbes and his mother; Sherry Reum. He also has two siblings; Courtney (brother) and Halle (sister). Aquarius is his Zodiac sign and his religion is Christian. 
About his educational background, he played soccer at Glenbard South High School and graduated in the year 1999. He graduated from Columbia College of Columbia University in 2003. His first job out of college was for Champ Ventures in Sydney, Australia. According to his professional bio, he was responsible for "helping incubate young start-up companies" and this experience gave him a "taste for entrepreneurship." Later, he got a job as an investment banker, specializing in industrials at Goldman Sachs.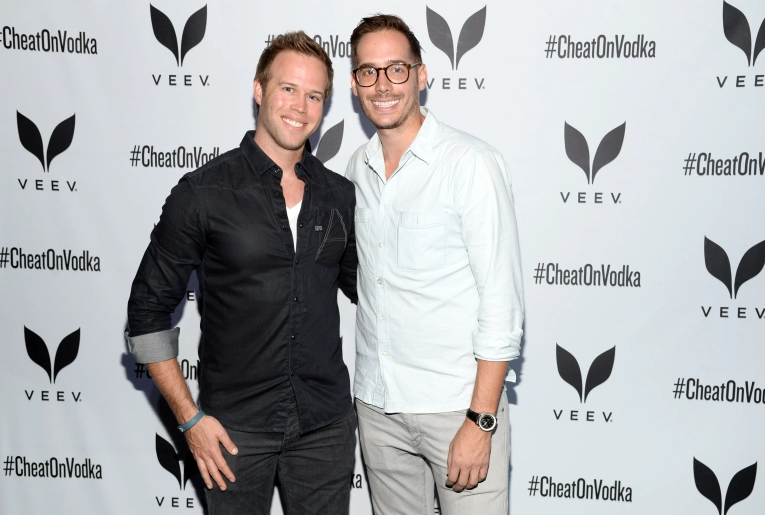 Source: @heavy
How was the Career of Carter Milliken Reum?
Carter Reum and his brother, Courtney Reum co-founded and built VEEV Spirits, a company listed in Inc. Magazine's 500 fastest-growing private companies in America. Later, the company was acquired by the beverage company, Luxco. 
What's more, he was also featured in episodes of the television series "Hatched" and has appeared as a guest and a commentator on a variety of networks including CBS and Fox. 
In addition to this, he is a contributing writer for Huffington Post and Inc. Magazine. 
He is the co-founder of the investment firm M13. The firm is backed by Richard Branson and Arianna Huffington. The name of the firm came from "Messier 13" which is the brightest cluster of stars in the galaxy.
In the year 2018, Random House and Penguin Books released "Entitled Shortcut Your Startup: Ten Ways to Speed Up Entrepreneurial Success" which is about Reum's experiences to teach entrepreneurs how to reach their goals. The book was co-written by Carter and his brother, Courtney. The book was even praised by Arianna Huffington, Tony Robbins.
Not only this but also he was mentioned in the book "Screw Business as Usual", a best-seller by Richard Branson.
Who is Carter Milliken Reum Dating?
Carter Milliken Reum is not married yet and he is still to get married. But he is currently in a relationship. As of 2020, he was rumored to be dating Paris Hilton, a famous American socialite, after the two were seen at an event post the Golden Globe award ceremony. On 30th April 2020, the duo confirmed their relationship on Instagram when Paris Hilton posted a photo of her and Carter Reum kissing on her social media profile. As of September 2020, Vogue also published he was in a relationship with family friend Paris Hilton. "At the point when we initially met, I had no clue about the astounding excursion I was going to set out on," she started her subtitle. "My life was consistently vacant, similar to I was missing something." "Yet, when I met you," the socialite included, "I realized you were the one. You've filled my heart with so much love. I accept that everything occurs for an explanation since everything in my life, all the great and the terrible, has driven me right to you." Hilton proceeded, "You are my explanation behind me being so glad and feeling like the most fortunate young lady on the planet! I love making you upbeat and guarantee to make you grin until the end of time. Love so much attractive! Upbeat commemoration!." During the COVID-19 pandemic, the couple spent time together at her Beverly Hills home. He surprised his girlfriend with a new dog in August. Paris Hilton mentioned that Carter Reum is "very sweet," as well as the fact that he is a "nice, intelligent, smart, kind man," and it's clear that she thinks very highly of him. They've been linked to one another since early 2019. As of today, the couple is enjoying their present life happily without any disturbances. His sexual orientation is straight and he is not gay.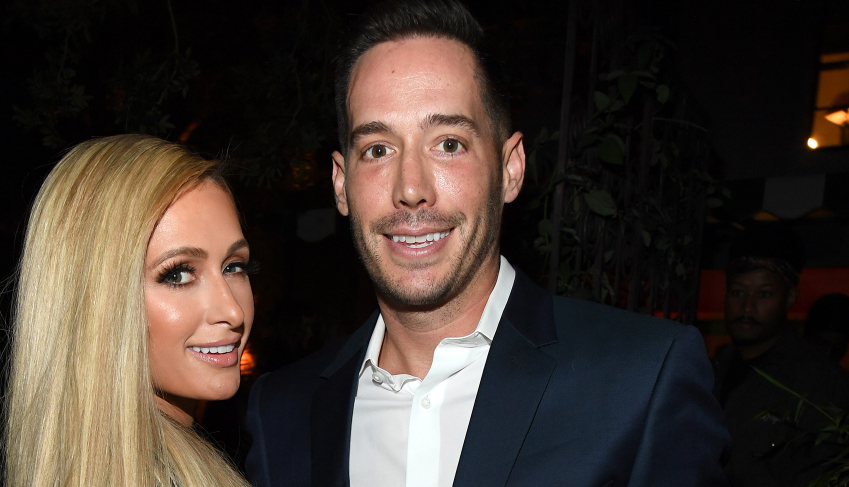 Source: @today
Everything You Need To Know About Paris Hilton
About Paris Hilton's personal life, she has never been married but has dated a long list of men before. She was first linked with Leonardo DeCaprio in 2000 but she denied their affair rumors. She was then linked with actor Edward Furlong in 2000. Her sex tape scandal with her then-boyfriend, Rick Salomon drew excessive media attention. In 2004, she briefly dated singer, Nick Carter. She later got engaged to Paris Latsis from mid-2005 until November 2005. She then dated Greek heir, Stavros Niarchos between 2005 and 2007. She dated Benji Madden in 2008. She dated Doug Reinhardt in 2010 and Las Vegas nightclub owner Cy Waits in 2011. Between 2012 and 2014, she dated a Spanish model, River Viiperi. She dated Thomas Gross between 2015 and 2016. She was engaged to actor Chris Zylka from January 2018 to November 2018. She was also linked with Cristiano Ronaldo and Jack Whitehall back then.
How much is Carter Milliken Reum Net Worth?
Carter Reum is a successful entrepreneur, author, and venture capitalist who has made a huge amount of money throughout his career. In 2013, Reum started the venture capital firm M13 Investments. As of 2021, the net worth of Carter Milliken Reum is estimated to have $300 Million. His net worth was $17 Million as of 2020. He is superbly ambitious and continues to work even harder to reach his set objectives. With the potential that's in store in him, he can go miles. Bit of dedication and luck, he would definitely be unstoppable. He's living an American dream. He has the access to all the world's luxury and comfort. He couldn't have been more thankful to God for what He's blessed with. Besides living in a mansion, he also wears expensive watches, drives the sleekest and posh cars. Whereas his exact career earnings and salary has not been revealed yet. As of today, he is living a luxurious lifestyle from his work. His major source of wealth comes from being an entrepreneur but he is also making cool money from a book career. With his brother, he released a book entitled "Entitled Shortcut Your Startup: Ten Ways to Speed Up Entrepreneurial Success".
How tall is Carter Milliken Reum?
Carter Milliken Reum is a handsome man with a charming smile and a glowing face with a short beard and hair. He has a pair of light brown eyes color and his hair color is brownish-black. He stands at a height of 5 ft 11 in or 1.80 m with a balanced body weight of around 78 KG or 171 lbs. His body build is athletic. His other body measurements have not been publicized yet. Overall, he has got a healthy body. He maintained his body a lot by doing frequent exercises. 
Did You Know?
Carter Reum experienced his childhood in his hometown in the suburb of Chicago.
He was born to his father, Robert Reum, was chairman, president, and chief executive officer of Chicago-based Amsted Industries, ranked one of America's largest private companies ranked by Forbes and his mother; Sherry Reum.
He graduated from Columbia College of Columbia University in 2003.
His first job out of college was for Champ Ventures in Sydney, Australia.
He also later got a job as an investment banker, specializing in industrials at Goldman Sachs.
He is the co-founder of the investment firm M13. The firm is backed by Richard Branson and Arianna Huffington.
Carter co-founded VEEV Spirits a vodka brand along with his brother Courtney Reum.
Reum was also mentioned in the book "Screw Business as Usual", a best-seller by Richard Branson.
He has written his first book with his brother called "Entitled Shortcut Your Startup: Ten Ways to Speed Up Entrepreneurial Success".
He has contributed to magazines such as Huffington Post and Inc. Magazine.
His father, Robert Reum, who was chairman, president, and chief executive officer of Chicago-based Amsted Industries ranked one of America's largest private companies ranked by Forbes