Peeper Johnson is an American football coach and former linebacker who played in the National Football League for 13 seasons. He won two Super Bowls with the Giants before playing for the Cleveland Browns, Detroit Lions and New York Jets.
After his playing career ended, he began working as an assistant coach for the New England Patriots. After a stint as the Memphis Express's defensive coordinator in 2019, he joined the XFL. He had a brief stint with the Los Angeles Wildcats as their defensive coordinator in 2020.
Famous For
An American football coach and former linebacker.
Source: @pepj52
Early Life and Education of Pepper Johnson
Pepper Johnson was born in Detroit, Michigan, the U.S. as Thomas Johnson in the year 1964. Currently, he aged 55 years old. Similarly, He is of American nationality and belongs to Afro-American ethnicity. Further, his birth sign is Leo. Information regarding his parents, siblings and his academic qualifications are yet to be disclosed.
Pepper Johnson Football Career
Upon graduation, Johnson played college football for the Ohio State University Buckeyes under head coach Earle Bruce. He lettered every year from 1982 to 1985 and led the team in tackles in 1984 and 1985. He was a team co-captain and named defensive MVP by his teammates in 1984 and 1985, and in 1985 was named as an All-American. He ended his college career with 379 total tackles, 5 sacks, and 12 tackles for loss.
He was drafted by the New York Giants in the second round of the 1986 NFL Draft. With the Giants, he was a member of both the Super Bowl XXI and Super Bowl XXV-winning teams, under head coach Bill Parcells and assistant Bill Belichick.
After seven seasons in New York, He re-joined Belichick with the Cleveland Browns in 1993, Belichick's third season as the team's head coach. After the 1995 season, the Browns moved to Baltimore, Maryland, and neither Belichick nor Johnson followed the team there.
He instead joined the Detroit Lions, whom he spent one season with 1996. For what would become the final two seasons of his career, he again re-joined Belichick, who was then serving as the defensive coordinator for the New York Jets under Parcells.
After the 1998 season, He retired from the NFL with career totals of 25.5 sacks, 12 forced fumbles, 14 interceptions, and had 983 tackles.
Pepper Johnson Coaching Career
After retirement, Johnson began his coaching career as an assistant linebackers coach with the Patriots during the 2000 season. He then served as the Patriots' inside linebackers coach from 2001 through 2003, before moving to defensive line coach in 2004.
With Bill Gutman, He wrote Won For All, an account of the Patriots 2001 championship season, which was published by Contemporary Books, a McGraw-Hill company, ISBN 0-07-140877-0.
On January 21st, 2014, He announced he would be leaving the Patriots. On January 31st, 2014, the Buffalo Bills announced he as their new defensive line coach, replacing Anthony Weaver, who left for a similar position in Cleveland. After Doug Marrone quit as the Bills head coach, he was hired as the Jets Defensive Line coach. Later, He was fired after the 2016 season.
On December 18th, 2018, he was hired as the defensive line coach for the Memphis Express of the Alliance of American Football. In that role, he worked under head coach Mike Singletary.
After the league's midseason shutdown in 2019, he joined the Los Angeles Wildcats for the 2020 season as defensive coordinator and linebackers coach. However, he was fired days after the Wildcats lost the season opener to the Houston Roughnecks 37–17, a game that saw Los Angeles' defense allow four passing touchdowns.
Personal Life of Pepper Johnson
It is hard to find the current marital status of Pepper Johnson at the moment. We even did not know that he is married or not. Currently, He lives like an ordinary man and did not share a piece of single information with social media which puts him out of the social world. If you know more about him, please share it with us by using the comment below.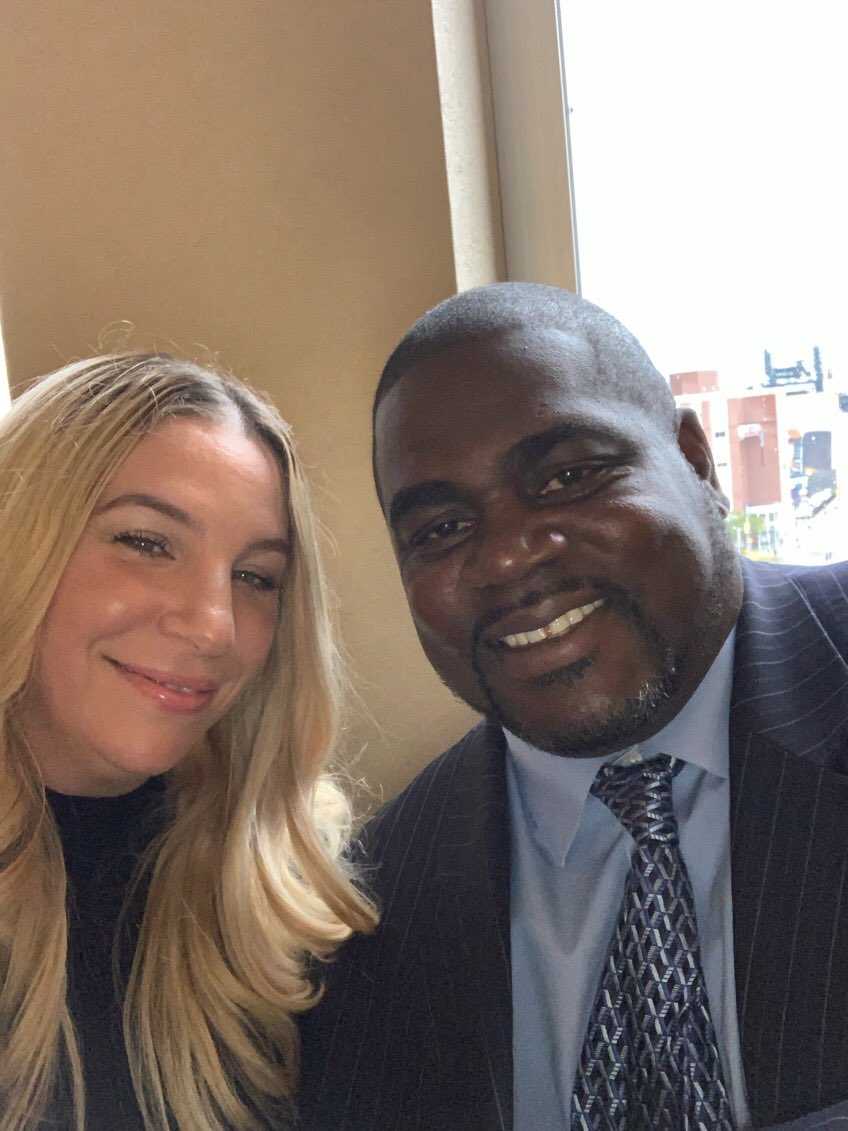 Source: @PepJ52
Net Worth of Pepper Johnson
Pepper Johnson's earnings for the year have yet to be determined, but he is likely to see an increase in pay, similar to that of 2019. We are in the process of reviewing his salary at the moment. As per some online sources, his estimated net worth said to be $1 million at present. However, his salary, asset, and vehicle information are yet to be disclosed.
Body Measurements of Pepper Johnson
Pepper Johnson has a height of 6 feet 3 inches and he weighs around 113 Kg. Similarly, he has a pair of black eyes and he has also black hair color. His further body information is yet to be disclosed. In the case of disclosed, we will let you know.